PIER Climate-friendly Mobility
The challenges associated with providing mobility that produces fewer greenhouse gases represent some of the key research questions in the context of climate change. PIER Climate-friendly Mobility therefore focuses on the issue of how mobility can be designed to reduce its reliance on fossil fuels and thus be more environmentally friendly. Against this backdrop, PIER Climate-friendly Mobility brings together various research topics from the fields of engineering, natural sciences, business sciences, and social sciences to form an interdisciplinary approach, expanding potential technical solutions to include research into social components.
Collaborative research
PIER Climate-friendly Mobility academics tackled a wide range of research questions concerning "green mobility", particularly the climate-friendly transportation of people and goods in metropolitan regions, greenhouse gas-free long-distance freight transport, and the question of how intercontinental air and maritime traffic can be made more climate-friendly.
PIER Climate-friendly Mobility, under the leadership of the Hamburg University of Technology and Helmholtz-Zentrum Hereon, builds on many years of collaborative research efforts between various research institutes in Hamburg. In collaboration with its partners –  Universität Hamburg, the Fraunhofer Center for Maritime Logistics and Services and Helmut Schmidt University – the profile brings together current research questions.
Activities
Two collaborative research projects are funded by the partners through the PIER PLUS Seed Fund as part of PIER Climate-friendly Mobility (duration 2022–2023):
In the "Transport Coordination Futures" project, academics from the Hamburg University of Technology, Helmut Schmidt University, Universität Hamburg, and Kühne Logistics University Hamburg are getting to grips with how transport will change in future as a result of technical innovations.
The "Hybrid Methanol Production for Use as Jet Fuel" project seeks to explore the potential applications in the aviation industry of a "green" methanol produced using renewable resources.
Events addressing scientific issues surrounding the topic of "green mobility" are discussed in the context of PIER Climate-friendly Mobility, e.g. during the "Green Hydrogen" webinar initiated by TUHH (start of January 2022).
Transfer
The PIER PLUS partners are already involved in the following transfer projects:
In the DTEC.bw project DigiHyPro (project partners HSU, DLR, TUHH, GKN Hydrogen), the entire hydrogen process chain is to be experimentally and digitally mapped on a technical scale, linking the electricity, gas, and mobility sectors.
As part of the  "GreenAviation" project, which is funded by the City of Hamburg, Hereon and TUHH are jointly preparing a study on H2 infrastructure in industrial production using the example of the Airbus Hamburg-Finkenwerder site.
In the "HyPoKo" project (BMBF's "Hydrogen Republic of Germany" ideas competition), UHH, Hereon, and TUHH are working with GKN Hydrogen to develop hydrogen storage systems based on light metal hydride polymer composite materials which are designed to store H2 at temperatures below 100 °C.
Scientific direction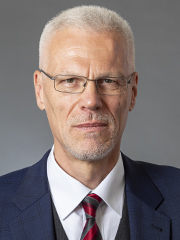 Profile spokesperson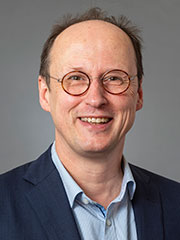 Deputy profile spokesperson