PIER Climate and Coast
Climate change resulting from human activity causes risks to ecosystems and people and brings about an unavoidable increase in numerous different climate-related dangers. At the same time, there is also a wide range of potentially attractive solutions. The aim of PIER Climate and Coast is to strengthen the solution-oriented communication of research results in Hamburg and to promote transformative research into the conditions that are necessary for building a resilient, climate-neutral society.
Collaborative research
Questions about global climate change, its complex and cascading consequences, and corresponding solutions can only be researched from a range of different perspectives. Consequently, interdisciplinary climate research in Hamburg is conducted on the basis of diverse and long-standing partnerships between universities and research institutes: academics from the natural sciences, humanities, and social sciences work together in academic working groups and research projects, including the Climate, Climatic Change and Society (CLICCS) cluster of excellence, to investigate the causes and consequences of climate change.
Efficient networks
In order to draw on the wide-ranging collaboration taking place in Hamburg, the lead partners Universität Hamburg and Helmholtz-Zentrum Hereon have joined forces with Hamburg University of Technology (TUHH), the German Institute for Global and Area Studies (GIGA), and the Max Planck Institute for Meteorology (MPI-M) to form the framework for PIER Climate and Coast. The profile's activities are also anchored in the existing KlimaCampus Hamburg network.
Activities
Two collaborative third-party-funded projects are jointly funded by the partners through the PIER PLUS Seed Fund as part of PIER Climate and Coast (duration 2022–2023):
Project (i)
Dr. Luisa Listman from Universität Hamburg and Dr. Jana Hinners from Helmholtz-Zentrum Hereon are conducting joint research into the links between viruses and phytoplankton in the Baltic Sea. Special focus is being given to climate change-induced temperature fluctuations, for which the Baltic Sea provides an ideal research environment due to its salinity and nutrient content.
Further information available at: https://www.uni-hamburg.de/newsroom/exzellenzstrategie/2022/0314-seed-fund.html
Project (ii)
In this project, academics from Universität Hamburg, the Hamburg University of Technology and Helmholtz-Zentrums Hereon work together to fill the gaps in the information available to us about climate change, its impacts, and their adaptation. Focusing on the impacts of rising sea levels, it is hoped that the project will increase awareness and the consideration given to risks in coastal regions, as well as help to promote solutions and means of adapting in partnership with other actors, whilst giving due consideration to the realities of the society in which we live.
Scientific direction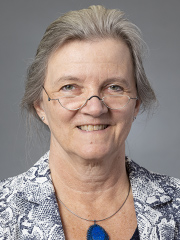 Profile spokesperson

Profile board
Prof. Dr. Daniela Jacob (Helmholtz-Zentrum Hereon)
Prof. Dr. Hermann Held (UHH)
Prof. Dr. Ing. Peter Fröhle (TUHH)
Dr. Christian von Soest (GIGA)