PIER Science City Hamburg Bahrenfeld
PIER was founded in 2011 as a strategic partnership between Universität Hamburg and DESY with the aim of expanding the long-running, successful collaborative research between the two institutions to include additional areas. The major "Science City Hamburg Bahrenfeld" project, in which DESY and Universität Hamburg are involved in partnership with the City of Hamburg, provides a shining example of this success: The new "Science City" in the Bahrenfeld district is set to combine world-class international research, university education, and innovative companies with vibrant residential neighborhoods in a truly special way. PIER is represented as PIER Science City Hamburg Bahrenfeld (PIER SCHB) within the PIER PLUS network in reference to this forward-looking project.
For more information on the collaboration and activities taking place as part of PIER, especially in the areas of research, innovation, and supporting young academics, please visit the profile's own homepage: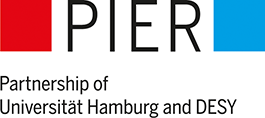 Collaborative research
Academics from DESY and Universität Hamburg collaborate in the following research fields within PIER SCHB: particle and astroparticle physics, nanoscience, photon science, and infection and structural biology, as well as in the intersecting specialist fields of theoretical physics and accelerator research.
Scientific direction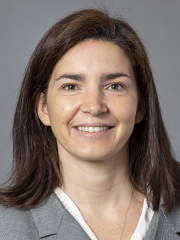 Chairperson of the board:

Profile board
Prof. Dr. Francesca Calegari (Photon Science, DESY)
Dr. Ties Behnke (Particle and astroparticle physics, DESY)
Prof. Dr. Günter Sigl (Particle and astroparticle physics, Universität Hamburg)
Dr. Saša Bajt (Nanoscience, DESY)
Prof. Dr. Alf Mews (Nanoscience, Universität Hamburg)
Prof. Dr. Andreas Hemmerich (Photon Science, Universität Hamburg)
Prof. Dr. Chris Meier (Infection and structural biology, Universität Hamburg)
Prof. Dr. Markus Glatzel (Infection and structural biology, UKE)

Contact to the PIER SCHB Office: